History
On the 4th of September 1961 the first meeting was held to form a golf club on land adjacent to the new airport. Perspective members were to pay £1 part joining fee. In February 1962 an inaugural meeting was held where it was decided the club was to be named Arundel Golf Club. Members played
on various courses as land to build a golf course was unavailable. In June 1965 an area of land, 160 acres on the Melbourne Airport of Tullamarine was available to lease by tender from the Department of Civil Aviation. The course would be designed by two highly regarded architects, E. Horne and H. Browne.
In 1966 Arundel Golf Club agreed to join forces with Keilor Golf Club. In August 1966 a rough nine hole course was opened called the West Course on McNabs Road. Sand scrapes were replaced with grass greens and a shed with a 1000 gallon water tank was installed. On the 9th of December 1967 the main course was opened. 11 greens were completed; tee up was the order of the day. Starting tees were the 4th and the 9th holes. Car parking was located at the current Machinery Shed which was also used as a temporary clubhouse including a dirt floor, no electricity and tank water. In September 1968 the 1st and 10th tees became the starting points of a day of golf at the club.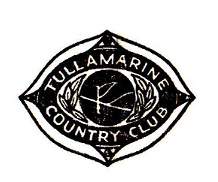 In August 1970 a proposed merger with Royal Park Golf Club (established in 1903) was unsuccessful with the idea of changing the clubs name to Tullamarine Country Club transpiring from this meeting. A number of Royal Park Members did become members of the club but remained at Royal Park.
In January 1971 a contract was let for the construction of a new club house. The official opening of the clubhouse was held on the 2nd of December 1972.
On the 19th of May1977, Tullamarine Country Club was accepted as a full member of the VGA.
In 2004 Tullamarine Country Club members voted in favour of changing the clubs name to Melbourne Airport Golf Club giving the club a location presence.
Early Memories
In the year 1966, a golf club was formed on harsh, hungry, dry volcanic and windy land on the perimeter of the now Melbourne Airport. A lease was obtained and a group of enthusiastic players formed a committee.
As there was little money available, a bank loan was obtained and this group of members went guarantors risking their all for this crazy game they loved. Members picked up stones they put into plastic bags while playing. Working bees were organised weeding newly sewn greens, making a small dam for much needed water and building a pump house from donated recycled timber. These same men repaired tractors, mowers and cut fairways.
Bush dances and BBQ's held in the machinery shed with a 44 gallon fire for heating, this being the area where social committees raised much needed funds.
During the 1967 – 1968 drought, members watered new greens by hand in the early morning (5 am) bringing school boys and paying the lads out of their own pockets. Gypsum was also spread late at night using headlights to guide the workers and their families who came to help.
There is only a small number of these pioneering members still at Melbourne Airport Golf Club and we acknowledge the commitment and achievement of these special members and those who have passed on, for without them, we would have nothing.